Azimuth Radio Technologies was featured in (INSIDE) MARINE issue 50
News – May 20, 2022
Azimuth Radio Technologies is excited for the extensive four-page feature (INSIDE) MARINE magazine included in its March/April 2022 issue.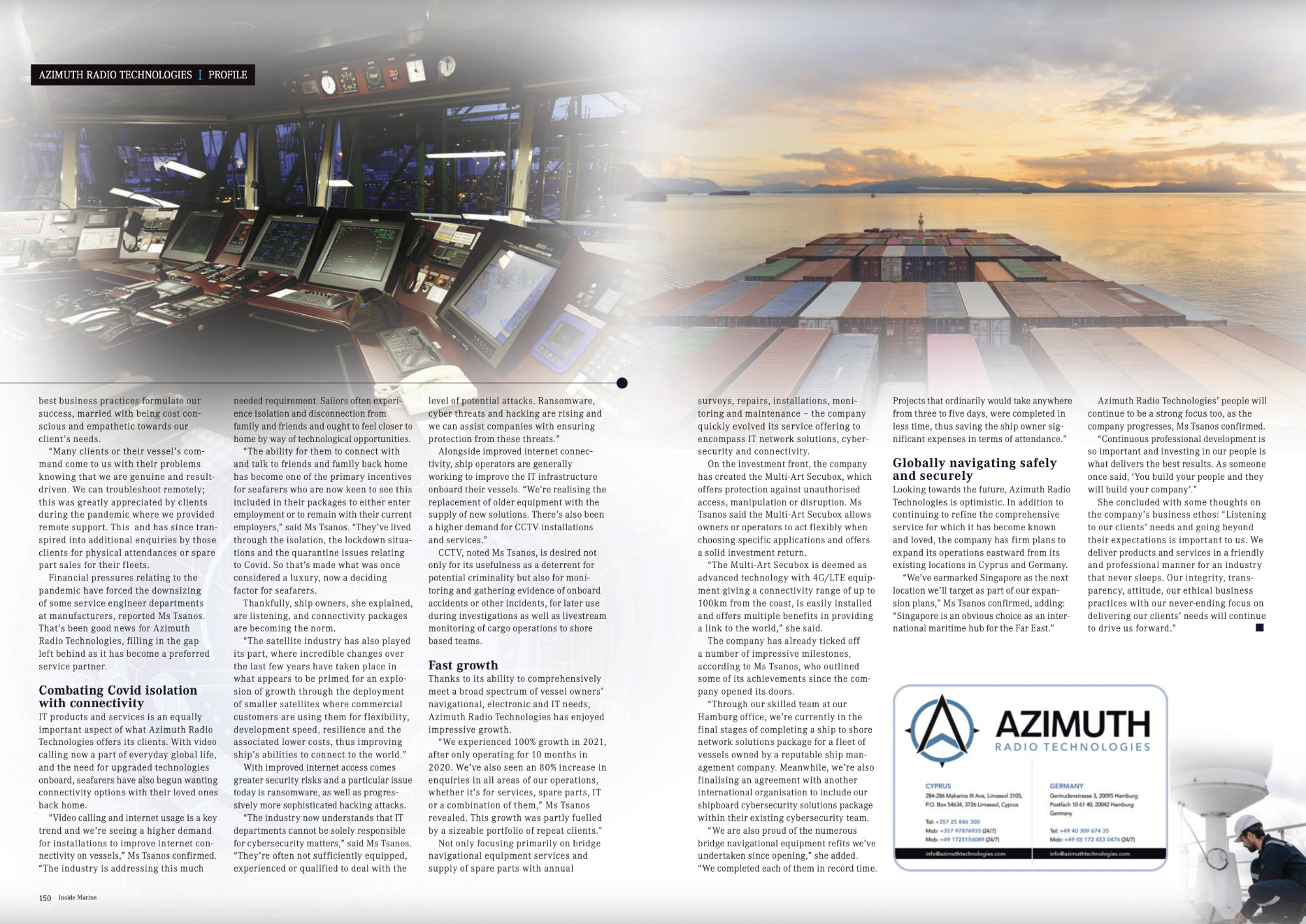 You can read the full article by following the link below.
https://issuu.com/proactivepublications/docs/m50/148
Inside Marine has been recognised as one of the leading maritime business to business media companies for over a decade. Inside Marine reports on the latest news, including technical developments, acquisitions, mergers and appointments, as well as providing in-depth profiles and marketing campaigns to help companies connect to new opportunities.